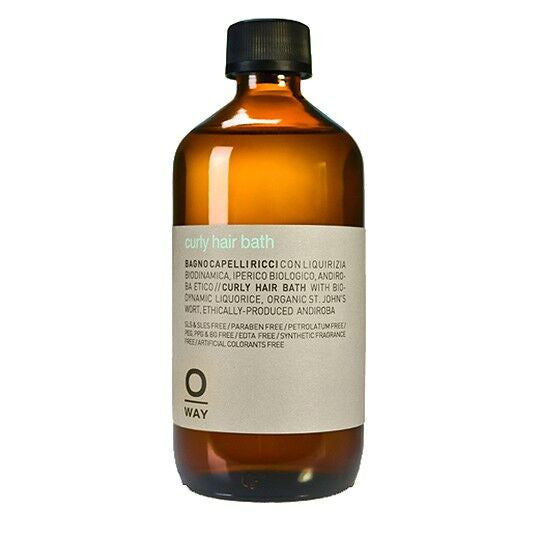 Oway Curly Hair Bath
Regular price $27.90 Sale
Oway Curly Hair Bath delicately cleanses and de-frizzes naturally curly and permed hair with Biodynamic Licorice and Organic Hypericum Extract. The hair's texture is left soft, bouncy and revitalized. 
Signature Scent: Herbal, alluring aroma made with only pure, steam-distilled essential oils.
How to use 
Apply Oway Curly Hair Bath to wet hair. Massage for 30 seconds. Rinse.